"Somebody has to pay."
It's the natural response when someone suffers loss at the hands of another. Justice is the expected cry of the wounded heart.
Last night, I wept, thinking of all that has been lost in my life as the result of actions of another person. Today is Easter. It used to be a joyful time of family celebration when all would gather in a home filled with love for each other – and now it's a painful time because what it once held has been scattered to the wind. It's no longer possible for us to gather around the family table enjoying the blessings of the day. Our table and the home in which it sat, have been sold. We see others doing what families do, and remember what we thought life used to be.
It's not fair. I tried to be the best daughter, wife, mom and grandma I could be. I loved my family more than anyone could ever know. Why have things turned out this way? Why am I alone, struggling to survive, when all my efforts for years, were focused on the betterment of life for everyone around me? Now, out there in places where I can no longer hold them, are broken hearts that I can't fix. It makes no sense. Aren't we supposed to reap what we sow?
This morning I went to the Easter service at our church (the Embassy in Oshawa). There was a drama, called "The Choice."One scene was a portrayal of Christ hanging on the cross, bloodied and bruised, with a crown of thorns jammed on his head. As I sat, alone, watching the actors trying to communicate the reality of what actually happened on that dark and awful day, I thought of the tremendous injustice Jesus could have felt, hanging there surrounded by mockers and misery. It wasn't fair. He had done the best job He could to communicate God's plan of salvation to the world. He had done nothing wrong. He was suffering because of the actions of others.
As I sat watching, a deeper revelation of justice began to unfold in my heart. I began to feel a gratitude for being able to understand a tiny measure of what Jesus experienced on my behalf and on behalf of the person who demanded payment for the offense perpetrated against him. I can't undo any of our circumstances, but Jesus was God. He could have pulled his hands free from the nails, jumped down from that cross, spoken healing over Himself and disappeared through the crowd. But He didn't. He stayed there until the blood that poured from His wounds gave way to His death and He said, "It is finished." His life was gone. It was His choice to take the injustices of the world upon Himself.
But it wasn't fair.
Is God not a God of justice? Doesn't somebody have to pay for the offenses people commit against each other?
Somebody did pay. With His life.
Nothing on earth can make up for the injustices perpetrated by sin, selfishness and perversion. Nothing can change the painful circumstances of the past. No amount of money can undo a sin committed by someone against a victim. No amount of attention and kindness can erase memories of manipulation and offense. No therapy can activate a magic button in the brain that releases the pain of betrayal.
We can rail against injustices, fill our moments so full that we don't have to think about the pain, jam ourselves so full of bitterness that it's impossible for anything else to get inside to hurt us, leave the perpetrators so far behind in our dust that they have no way of ever seeing us again or isolate ourselves from everything connected to the source of our pain – and still the injustice survives.
So – where is justice?
Justice lies in final surrender in a crumpled heap at the foot of the cross, finally realizing that nothing on earth can satisfy the blood lust in our hearts for payment. Our pain is too deep and too wide for anything to fill it. It requires Someone who is able to cover our deep wounds with the blood of Jesus – the price paid for the sin that tried to destroy us.
Amazingly, once we find ourselves at the foot of that cross, admitting our inability to exact justice from the world, God's justice begins to kick in. He fills our heart with the supernatural forgiveness that brings us relief through real peace and dissolves the walls that keep us from Him.
For Jesus, justice was found in the purpose of God – the purpose that, until He burst forth from the tomb in resurrection life, was totally hidden from the knowledge or understanding of man.
For us, justice will be found in the purposes of God – the purpose that we cannot yet see, but shall be revealed as we continue to keep our eyes on Him and trust that He has a great and wonderful plan.
The glorious destiny of Jesus did not come without great sacrifice and pain. Why should we think ours could be a cakewalk?
MIRACLES
Miracles are defined by Webster as "extraordinary events attributed to the supernatural; an unusual or astounding event; a remarkable example of something."
According to that definition, my life has been full of miracles — extraordinary events that make me know beyond a shadow of a doubt that God is real and cares about every detail of my life!
I keep saying that I need to journal the miracles—so why not share them with a world that needs to know that God is real and He loves us?!
EXPLANATION OF "THE ANATOMY OF A MIRACLE" – A SERIES OF POSTINGS IN JUNE/JULY 2010
In June of 2010, I needed a miracle and decided to blog about the journey with the following rationale.
It occurred to me that we tell about miracles God performs in our lives after they happen – but people don't get to see the process of the unfolding of the miracle. Sometimes God acts suddenly in our lives with spontaneous miracles – but most often there's a process of believing Him for a serious need and then watching Him respond, step by step, as He knits the necessary circumstances together.
Four years ago, I had to sell my beautiful home of 28 years due to a huge upheaval in our family. Suddenly, after 38 years of marriage, I was living all alone (with my little cockapoo Lola) in a rented apartment in Port Perry.
Now, four years later, I have been notified that I have to find new digs because my landlord is getting married and is inheriting four new heirs – for whom he needs my space.
While I have no desire to move, I feel confident that God has a plan and, just as He led me to this beautiful place, He has another home prepared for me. I just have to find where it is!
The problem lies in the fact that I have been looking for another apartment for the past month and am hitting nothing but dead ends. Everything is either too small or refuses pets. So – despite the fact that I'm just getting back on my feet financially after our enormous upheaval, I started to wonder whether God wants me to buy rather than rent. The only problem is that I have absolutely nothing for a down payment.
However, I have seen God work miracle after miracle in my life – and I don't see why He would stop now. He has totally looked after me for the past four years while I went back to school, developed new skills and opened my new company, byDesign Media.
When I told my friend Moira that I was "pregnant" with a miracle, she said that I needed to write about it when it happens.
I decided to start writing now – before it happens, so that anyone who is interested can witness the anatomy of a miracle!
Where will the required down payment and closing costs of $40,000. come from? Will God make it possible for me to buy? It will take a miracle. Stay tuned for the step by step journey to a miracle!
UPDATE: It is now about three months since I started the "Anatomy of a Miracle." As it turned out, I didn't buy a house, but just a couple of days before my condition expired (just 2 weeks before the movers would arrive!) I went to meet a distant relative, Dennis, who wanted me to do some promotional work for him. In the process of our chat, he shared about his difficult divorce proceedings and how he was going to have to rent the main floor of his lovely new home. Knowing about my impending move, he suggested that if the purchase didn't work out, I would be welcome to rent his house – which I have done and I LOVE living here. God's fingerprints are all over it – from the park right beside the house where I run Lola, to the colours which perfectly coordinate with my furniture in every room and the thoroughly adequate space. I could go on and on about God's perfect provision – but those who visit will see it first hand!
SECOND UPDATE: it is now 2015 And it is absolutely amazing what God has done with regard to my housing situation. When I moved to Uxbridge -see last update- I met a wonderful man, Morgan Sharp, at the Uxbridge church. We met Oct. 4, 2013 and were married Dec. 21, surrounded by our entire families, with their blessing. Morgan had a beautiful home in Uxbridge, where we lived for our first year. This February, we purchased a lovely home on the water – mortgage free. When I think back on the Unfolding of this miracle, I am in AWE. Thank You my Lord!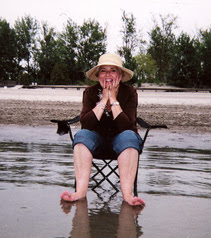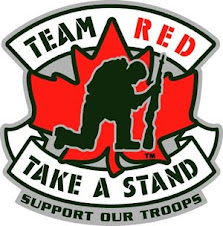 Featured on "100 Huntley Street"
"TO MY FAMILY…MY LIFE" – MY LATEST PUBLICATION – A LEGACY JOURNAL WITH ETHICAL WILL RESOURCES.